Putting together a portfolio can be one of the most important moves that you make when it comes to presenting yourself in a professional way. Whether you display it on a website or hand it out as a physical book, this is the main body of work by which clients will judge your talent. It will form their main impression of you as a photographer, and will heavily influence their decision as to whether they should hire you or not. With that said, it's clear that you should be careful to avoid the big mistakes that can really harm your portfolio. These are some of the big issues to look out for.
Using shots you wouldn't recreate
Photographers do this all the time, and it's a big no-no. Let's say that you are a glamour photographer, but have grown tired of the page 3 world and now want to focus on beauty work. The cardinal rule, once you have made that decision, must be that your portfolio only includes beauty shots. If you put even one of your page 3 images in, then of course you cannot be at all surprised when a client wants to hire you for this kind of work.
When a non-photographer looks at a portfolio, often they don't see style, technique, and form the way a photographer would. They simply see an image that they would or would not like to have recreated for their brand. So if they look at your portfolio and see that topless glamour shot, they aren't thinking about how great your lighting skills are or how good you are at retouching skin. They're just noticing that you can do topless glamour shots, and that's what they will ask you to recreate.
It can be really hard to discipline yourself to cut out those shots you wouldn't want to do again, especially if they are very impressive or add clout to your portfolio. However, it's sending out the wrong message. A client that wants to hire you based on that image isn't going to want you to do something completely different.
Using work that isn't your own
This is a huge problem and if you are considering doing it, you may not be ready to present a professional portfolio. Just like lying on your CV, lying in your portfolio can get you into serious trouble. Never include work that is not your own.
For those of you who are shaking your heads and thinking it is obvious not to make such a mistake, think about the times when this might seem just like a little white lie. Let's say you assisted a photographer on a big shoot and helped set up some of the shots. Should you include this in your portfolio? Yes – but only if you add a note that you were an assistant, not the photographer, and only if you are trying to demonstrate your skills as an assistant.
Never, ever claim work as your own sole effort if you were only an assistant, or were only indirectly involved with creating it. Not only will it be difficult to recreate the work if you are asked to, but you are likely to be found out – and the consequences could mean that you are blackballed from part of the industry for life.
Going for quantity instead of quality
For some photographers, the impulse is to fill a gallery with as many shots as they possibly can. Why not show everything you have ever done? The answer to that is a simple one. Do you think a prospective client is going to look through every single page of your gallery? The likelihood is no, and when trying to view a whole collection of work, the worst examples can stand out just as much as the best ones.
The temptation is to fill out your portfolio with a few extra shots to make it seem like you have done more work. However, this can do more harm than good: the common saying is that a portfolio is only as strong as its weakest image. If you have ten images and three of them are weak, then you would have a much stronger case to present if you were to put forward just seven images. It's not about how many shots you can provide – it's about how good those shots are. Keep this in mind and cull the weak shots mercilessly.
If you are not sure about which of your shots are strong and which are weak, you are probably too close to the work. You could ask a peer to take a look for you, or even pay for a professional portfolio assessment. This will give a clear overview of your work and tell you which shots are just not working.
Presenting work that doesn't fit the client
When presenting a portfolio directly to the client, it's better to segregate your work into categories. For example, if you are talking to a client who wants you to take clear product shots on a white background, they won't be interested in your sports photography or your portraiture. You need to show them that you are capable of doing what they ask for.
This is a great reason to show an individual portfolio each time: your portfolio in general may be full of those sports shots, and you may not wish to make a career in product photography. When the opportunity arises to earn some money for doing one more product shoots, however, you can present those images and show that you know what you are doing.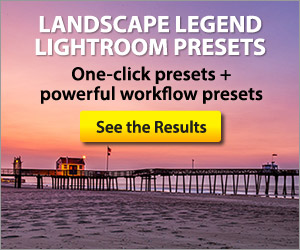 Failing to update their portfolio
Photographers who hardly ever update their portfolio could be making a huge mistake without even realising it. Imagine that a client goes to your website and takes a look at the work there, and sees a few really high quality shots that they remember. Six months later, they are looking to hire a photographer and go back to your website. Nothing has changed – no news, no new images. Now they might start to think that you are not working any more, or that the work you have been doing is not up to the same standard.
This might cause them to think twice about hiring you. If you have updated your style recently or developed new skills, you should also update your portfolio as soon as possible: this will show that you are working in a new way, and could get you more work.