The goal of any business is to grow, and as a photographer, you have to do the same. Increasing your profit means increasing the money you have to spend – on your home, your family, and yourself. Working more hours isn't usually an option, so here is how you can increase your profit as a photographer without having to change your working days and times.
Cut Costs
You should start out by cutting your overheads as much as possible. Any overheads you have to pay are directly cutting into your profit, so cut them out! Write out all of your expenses first, including anything that you incur as part of the process of shooting or selling photographic products. Now you can go through these and see where you can save money.
Cut out subscriptions that you don't use, and look for lower rates with all of your suppliers and products, including equipment rental. Get rechargeable batteries so you don't have to replace them constantly. Look at your transport – is there a way to save money when you are travelling to and from photoshoots? Trim down your expenses in any way that you can to see that profit margin grow without having to make more sales.
Invest in Yourself
Next, it's time to take that extra money that you have saved and invest it in yourself. You might want to upgrade your equipment, or purchase something new that is missing from your repertoire. You could also spend it on training – buying webinars or going on a short course. You can purchase Photoshop or Lightroom Actions to speed up and improve your post-production process.
Think about what will help your business the most. If your sales are low, think about advertising, so that you can bring in some new customers. Spend the money wisely, rather than throwing it away on the latest fad. Think carefully about what you can buy which could bring you a better profit further down the line.
Raise Your Prices
When you have invested in your business and you are able to provide a better service, the next natural step is to raise your prices. Go ahead and think about what you would like to be paid in order to have more money in your pocket. Don't be afraid to raise your prices, even if you are worried about losing clients. Ultimately, the clients who will pay you more are the ones you want to keep, because they are the most valuable to you.
Don't overcomplicate things with a long menu of services – if you have one already, now is the time to streamline it. Having 3 or 4 package deals is usually the best way forward. The basic deal will be the cheapest with no added extras, and the middle or second most expensive deal will be the ideal price you would love every client to pay. Most photographers will find that this is their most popular package – people often want to have the best, but will shy away from that top-priced premium package. If you do get bookings with that one, it's icing on the cake.
Don't just set new prices and leave them – give yourself a 6 month or year-long window to see how the prices work. If you are still fully booked with no problems, you can probably afford to raise them a little more again. This means that you are always living up to your full potential in terms of your business profit.
Sell Stock
For most photographers, it really pays to have a side gig. While you might spend your days taking photographs of newborns, weddings, or seniors, you also need to have something extra for those days when bookings are slow. The best option is something you can set up and allow to run without any further interference.
Stock photography definitely falls into this category. With a good stock site, you will naturally have all the advertising work done for you – just set up the images with good tags and buyers will find them by themselves. This could be the kind of pocket money that gives you a healthy revenue stream to pay for holidays or treats. It could even turn into your main source of income if you have a flair for it.
Learn Sales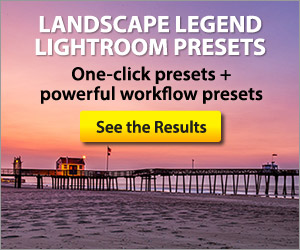 One of the areas of education you absolutely have to focus on is the art of the sale. You need to be able to bring in clients to your website who are your ideal client, and who are likely to book with you. Then you need to have the ability to sell them the more expensive packages, perhaps even without speaking to them.
On set, it's all about selling the products that come as added extras. If you can upsell them to a bigger package, all the better. After the shoot, you can continue to remind them about special offers for new prints and products featuring their photos. Upselling is hugely important in a personal business like photography. You need to know the words to use, the emotions to evoke, and the extras to have on hand to convince them.
Even if you ignore all of our other tips on this page, make sure that you focus on this one. A photographer has to be a salesperson, too – otherwise there's just no way you will make your full potential of profits!
Reward Referrals
Your existing clients are your most powerful sales tool, because they have experienced your services themselves and have the results to prove it. One single person can recommend you to their friends, family, and work colleagues – and if they do, you get access to all of the people that they can talk to, as well.
Encourage referrals by rewarding them. A bouquet of flowers and a box of chocolates could be a sweet touch. A free photo print or a money off voucher could keep it related to the business. Whatever you decided to do, always reward a referral – and you are sure to get more.
With these tips, you can make your profit soar through the roof. When you are done, go back to the beginning and start again – and watch your profits climb higher than you thought was possible!