This post is sponsored by PhotographyPla.net. The settings used in this tutorial are from their Dragan-Inspired Lightroom Presets.
With many portraits you will want a soft and pleasing look, but that is not always the case. In this tutorial we'll walk through how you can create an intense and dramatic portrait effect very easily in Lightroom. This effect will work very well with some portraits, especially when you want a rough or grungy feel.
Here is a look at the sample photo we'll be using for the tutorial:
If you'd like to work along in Lightroom you can download the photo at Pixabay.
And here is a sneak preview of the end result that we will be creating:
The first step is to go to the Basic settings in Lightroom's develop module. We'll adjust the settings as follows:
Exposure: +0.36
Contrast: +50
Highlights: -60
Shadows: +40
Whites: -50
Blacks: -40
With these changes we have increased the dynamic range with the changes to highlights and shadows, we've set a strong black point by moving the blacks slider to the left, and we've given the image a lot of contrast. At this point the photo looks like this:
It looks way too saturated, but we'll adjust that next.
Still in the Basics settings, adjust the following sliders:
Clarity: +90
Vibrance: +20
Saturation: -60
Now our photo looks like this:
The major boost in clarity increases the midtone contrast, which gives a sharpened look. The desaturation takes care of the issue in the previous step, and the desaturation helps to add to the intensity.
In the detail section apply the following settings.
Sharpening:
Amount: 90
Radius: 2.0
Detail: 60
Masking: 0
Noise Reduction:
Luminance: 30
Detail: 50
Contrast: 25
Color: 30
Detail: 30
Smoothness: 15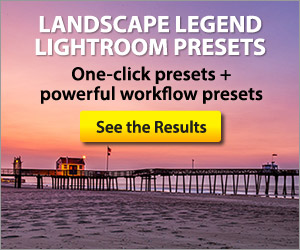 The last step is to add a vignette. Under Post Crop Vignetting change the amount to -20.
And we're done! Here is the finished product:
The settings used in this tutorial are from one of the Dragan-Inspired Lightroom Presets available from PhotographyPla.net. If you want to get a whole set of presets that will easily add these dramatic effects to your portraits (and other photos) please go here to learn more about the presets.
And you can see the work of Andrzej Dragan, the inspiration for this effect.