Lightroom is very powerful for photo editing and post processing, but it is equally useful for helping you to organize your photos. If you're a Lightroom user chances are you take a lot of photos. And if you take a lot of photos I'm sure you've noticed that keeping them organized isn't always the easiest task.
Lightroom's library module has some very powerful features for helping with organization but it can be pretty confusing when you first start using the program. Many new Lightroom users are unsure of how to set up their catalogs and collections and how to take advantage of Lightroom's organizational features. In this article we'll take a look at 3 organizational features that all kind of go together: flags, star ratings, and color labels. Each of these can help you to work quickly and to be able to find your photos later when you need them.
When you are in the library module if you look near the bottom of the screen you should see the controls for flags, stars, and colors. In the screenshot below the yellow arrow points to the flags, the blue arrow points to the star ratings, and the orange arrow points to the colors.
If you don't see these options simply click on the arrow to the right and you'll be able to select the items that you want to display on your toolbar.
Flag Ratings
First, let's start with the flag ratings. The main purpose of flagging photos is to help you know which ones to keep and which ones to reject. So after you import photos from a session or a trip you probably have loads of photos to go through. For example, if you're a wedding photographer you may have hundreds of photos, and maybe more than a thousand, whenever you import the new photos from a wedding. The flags can help you to save a little bit of time by marking the photos to either keep or reject. When it comes to flags each photo will be in one of three states: it can be marked to keep, marked to reject, or unmarked.
Probably the easiest way to use flags is to change from grid view to loupe view, which will show you just one photo at a time. This makes the photo large enough that you can make a quick judgment on whether you should keep it or reject it. To switch to loupe view just click on the icon shown below.
Now you'll be looking at one photo at a time and you can mark each photo as "pick" or "reject". You can do this by clicking on one of the flags, the left is pick and the right is reject.
Or, the easier and quicker way is to use keyboard shortcuts. You can simply hit the "P" key to mark it as pick or the "X" key to mark it as reject. If you want to undo a flag you can hit the "U" key to move it back to unflagged status.
And you can use the arrow keys to scroll through the photos. So the workflow here is to open your new photos in the library module, move to loupe view, mark the first photo as pick or reject, use the arrow key to move to the next photo, and then keep going until you are through all of the new photos.
By getting rid of the bad photos that you know you will never use you can declutter your work environment in Lightroom and it will be easier to work with the photos that you are keeping.
After you have marked your photos as pick or reject, go to Photo > Delete Rejected Photos to delete them (they won't be deleted by simply marking them as a reject).
You'll then see the message below. Click "remove" to get rid of the photo.
Star Ratings
Star ratings are pretty straight forward. You can mark photos as 1-star, 2-star, 3-star, 4-star, or 5-star. Or you can leave them unrated. You don't need to rate each photo, but you can if you choose. You've already used the flags to mark photos as either something that you want to keep or reject, but that doesn't mean that every one you keep is a prize-winning photo. How you use the star ratings is personal preference, but they can come in very handy for finding the photos that you want, so think about how you want to use them.
Let's go back to the example of a wedding photographer. If you've got 1,000 photos from a recent wedding and you're looking to find the best ones to present to the clients or to compile for an album wouldn't it be nice if you quickly and easily pull up the best photos from the event? Well, if you have used star ratings you can do just that. For example if you rate the photos that you work on at the end you can have Lightroom show you just the 5-star photos, or the photos 4-stars and higher, or whatever you want. That way you can easily and very quickly find the best ones.
Let's look at how to use star ratings. To give a photo a star rating you can click on the corresponding star.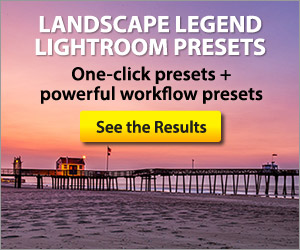 Or, the easier way is to use the keyboard shortcuts. Use the keys 1, 2, 3, 4, or 5 to give a rating to your photo. Or use the 0 key to remove the rating.
To find your photos based on rating go to the library module and make sure you are in grid view. Click the icon shown below to go to grid view.
The click on "attribute" at the top of the screen.
If you want to see the 5-star rated photos click on the 5th star. If you want to see photos that are 4-star or higher click on the 4th star, and so on.
Star ratings are pretty simple, but very helpful when you need to find your best photos.
Color Labels
The last organizational option that we'll discuss here is the color label. Unlike flags and star ratings, colors are kind of open to interpretation. This gives you a lot of flexibility, but it also means that in order to get the most out of color labels you will need to develop your own system. For example, when you are finished with a photo and it is ready to export you could mark it as green. When there is a photo that you know you want to print your could mark it as red. Photos that need more work could be set to yellow. The colors can mean whatever you want them to mean, you just need to decide on the system that will work for you.
To apply a color label to a photo you can click on one of the color icons in the toolbar.
Or, the easier way is to use keyboard shortcuts. Here are the keyboard shortcuts:
the "6" key for red
the "7" key for yellow
the "8" key for green
the "9" key for blue
hit the same key again to remove the color label
purple has no keyboard shortcut
You can find photos by color in basically the same way that you can find photos by star ratings. Just click on "attribute" then click on the color that you want to filter.
That covers 3 of Lightroom's most powerful features for keeping your photos organized. The key is to decide on your own system and then actually use it by tagging your photos. If you don't use the stars or colors they won't be able to help you with organization.