This post is sponsored by PhotographyPla.net. The settings used in this tutorial are from their Vintage Film Lightroom Presets.
Giving your digital photos a film-inspired effect is a great option and in this tutorial we'll look at how it can be done very easily in Lightroom. If you like the style created in the tutorial you can download these settings as a free preset from our friends at PhotographyPla.net, and be sure to check out their set of 30 Vintage Film Lightroom Presets.
Here is the sample photo that we'll be using for the tutorial. You can download it for free at Pixabay if you would like to follow along with the tutorial.
And at the end of our tutorial the photo will look like this:
Step 1: The "Basic" Settings
In Lightroom's Develop Module under the Basic settings make the following adjustments:
Exposure +0.48
Contrast -20
Highlights -12
Shadows +20
Whites +20
Blacks -10
We'll increase the exposure to lighten the photo a little, and the reduction in contrast helps to add to the vintage feel. The changes to highlights and shadows will very slightly increase the dynamic range of the photo. Moving the whites slider to the right will brighten the whites a little, and moving the blacks slider to the left will strengthen the black point.
In the "presence" section of the Basic settings move the vibrance slider to -10 and saturation to -50.
Reducing strength of the colors will help with the vintage/aged feel.
Step 2: The Tone Curve
Next, create a tone curve like the one in the screenshot below.
This will basically give the photo a matte film type of look by lifting the left end of the curve to lighten the dark areas of the photo and dropping the right end of the curve to darken the light areas of the photo.
Step 3: Split Toning
In the "Split Toning" section apply the following settings:
Highlights hue: 40
Highlights saturation: 10
Shadows hue: 40
Shadows saturation: 40
Balance: -10
The split toning will give the photo a sepia effect.
Step 4: Sharpening
The last change we'll make will be to the sharpening settings. You can adjust this setting as needed to suit the needs of your photo, but for the sample we'll be using these settings:
Amount: 50
Radius: 1.5
Detail: 40
Masking: 50
And the finished photo is: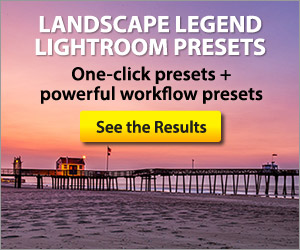 If you like the effect head over to PhotographyPla.net and download it as a free preset, and don't forget to check out their full set of 30 Vintage Film Lightroom Presets